Jozefinn' Austral View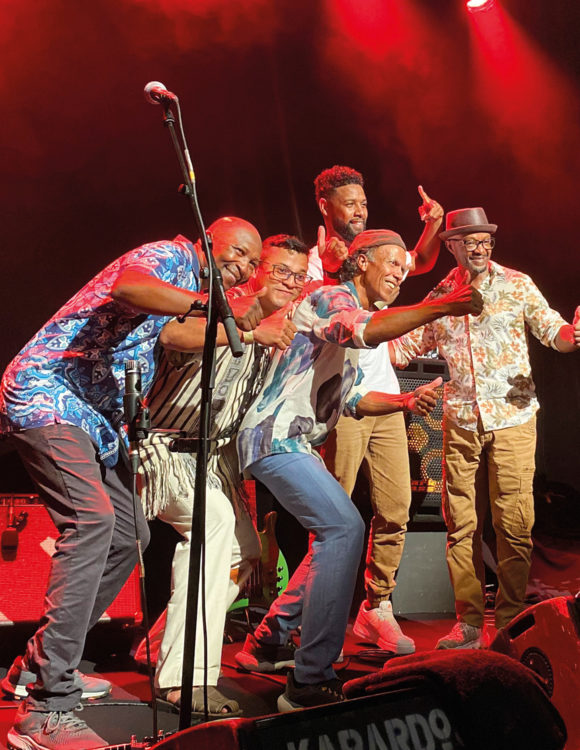 © Kabardock
Jozefinn' Austral View
marylinebailly
Jean Pierre JOZÉFINN', guitar, voice (Reunion Island) / Bongani SOTSHONONDA, marimba, voice (South Africa) / Frank PACO, drums (Mozambique) / Andry Michaël RANDRIANTSEVA, keyboard, tenor sax, voice (Madagascar) / Johan SAARTAVE, bass (Reunion Island).
"Music "panaustral", which invites to escape, beyond borders. A splendid singular universality."
Imagined in 2008 by Jean-Pierre JOZÉFINN', bandleader, the project took off in 2013 thanks to the unwavering support of the Reunion cultural company F.A.T.A.K. (Fenet Artistik pou Tradision é Aksion Kültürel).
JAV offers a true musical, cultural panorama of South-West Indo-Ocean region and southern Africa. The idea of bringing these countries together is to bring a new stone to South West Indo Oceanic and Southern African music because the musicians of JAV come from an extraordinary cultural area with countless musical riches. Bringing together the positive energies of this region, and thus transcending a cultural potential, still to be discovered and made known, can only strengthen the relevance of such a proposal; the concept of musical syncretisms takes on its full meaning here in the interaction between the musical repertoires maloya, séga, marrabenta, nicketsche, salegy, tsapiky….
This project goes beyond the mere musical framework, it also carries a humanist message where tolerance, respect, openness to others are essential. Each musician feels invested with this mission, each is a cultural ambassador of his country.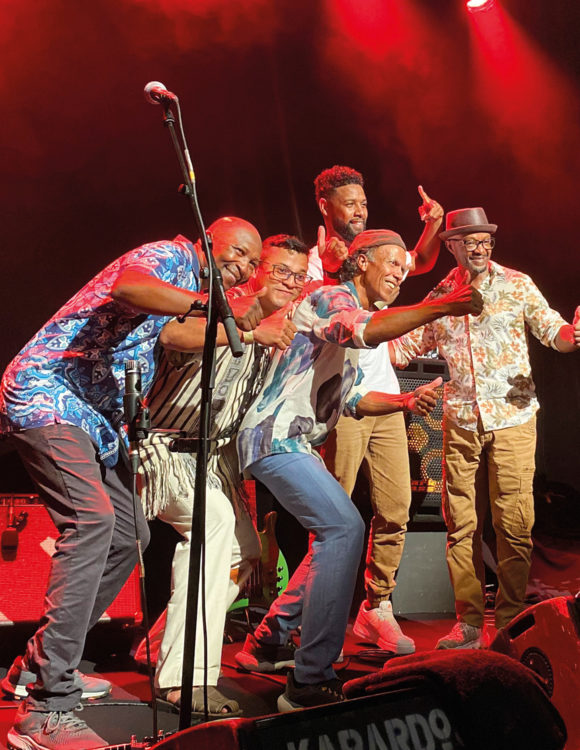 © Kabardock